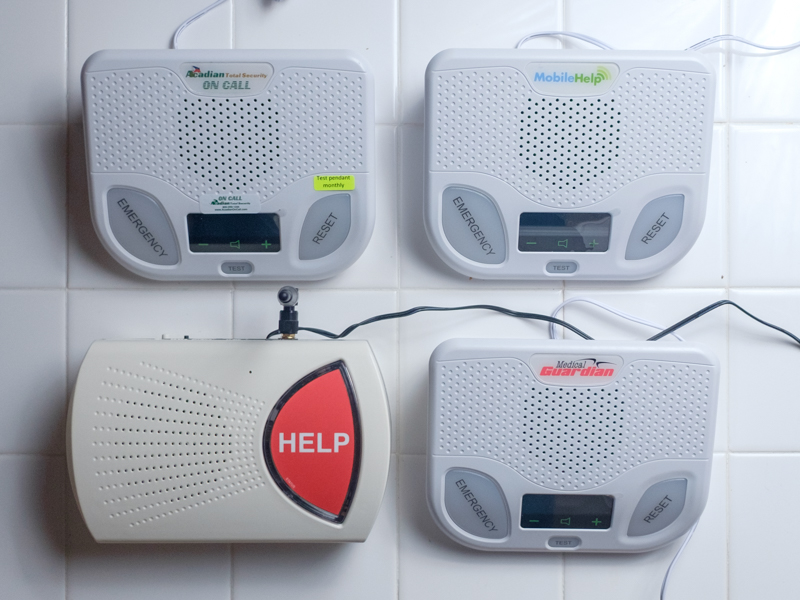 Finding The Right Medical Alert Systems
The U.S. Centers for Disease Control and Prevention estimates that one-in-four American seniors will experience a fall each year, among other emergencies. And, according to the AARP, 90% of seniors want to be self-sufficient for as long as possible. Therefore, having reliable emergency alert systems is key in allowing seniors to keep their independence while remaining safe.
Most family members worry about the safety of their loved one, so a trustworthy medical alert system is the answer to their concern. Medical alert systems enable you to continue living independently in your own home. These personal emergency response systems (PERS) were first popularized in the 1980s with the famous line "I've fallen and I can't get up!".
Reviews.com, a company dedicated to conducting unbiased reviews on products and services, recently looked into finding the most reliable medical alert systems. In their review of 69 PERS systems, Bay Alarm Medical was picked as the best medical alert system.
To find the best, over 100 hours were spent talking with experts in elder care, reviewing service agreements and hand-testing top picks. The two top picks have nationwide coverage and do not require a full home security system. The customer service is what set them apart. They had straightforward terms, a seamless ordering process, up front pricing and an informatively helpful website.
According to the CDC, the bathroom is the most likely place for a fall to occur. Automatic fall detection ranked a system higher in their review, as well as having waterproof equipment.
Their review excluded providers that lock you into a contract or required a technician to install. Brands that charged for activation, equipment, installation or cancellation were narrowed down as well.
Bay Alarm – Best Overall
Straightforward web ordering
Website has video demonstrations
Website has a weekly blog
Pricing and terms are clear
Set-up is easy
The human element is where Bay Alarm really stands out. The monitoring representatives radiated kindness and warmth. Within 20 minutes after the device was unplugged to test the backup battery a representative called to notify that there was power signal loss. Other providers did not do this.
The device looks clunky with just a big red "Help" button. It also calls out "two bars" or "three bars" to tell you your cellular signal; not particularly helpful. On average, it took 60 seconds to connect to a monitoring center; slightly longer than Medical Guardian and Mobile Help.
The design is basic but Bay Alarm had 52 hours of backup battery life (only 30-36 hours for competitors tested). It's easy to set up and passed range tests. Bay Alarm would see you through an emergency.
MobileHelp – Best Technology
Make their own devices
Upgrade options including automatic fall detection, blood pressure monitors and wall-mounted buttons
Provides a necklace pendant anda watch option
Modern and sporty
The base station, wristband device and necklace win in the technology competition. The wristband looks a bit like the Apple Watch and the necklace pendant is small and discreet.
The only real drawback is that MobileHelp offers AT&T cellular service only. There isn't a landline option. MobileHelp isn't the way to go if you don't have good AT&T coverage in your area.
Medical Guardian – Honorable Mention
Emergency callback was a 49-second average
Satisfactory bedside manner of representatives
No free trial period
Locks you into a minimum 90-day contract
Did You Know
Rentals – These are rentals. Providers are strict about pieces shipped to you being returned in good condition or you will be charged fees.
You're mostly likely talking to a trained EMT or nurse – and if not, most providers proclaim their care reps as being approved by the CSAA or "UL-Listed".