Scroll down to view all ports OR click a link below to jump to a specific port:
Ft. Lauderdale, United States (Days 1, 11)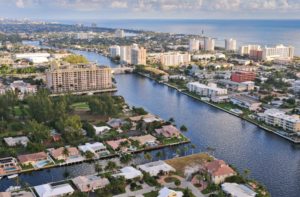 Known as the "Venice of America," Fort Lauderdale has 165 miles of canals that wind through this waterfront city. With plenty of sun and sand, you'll find the beaches inviting and only minutes from elegant shops and championship golf courses. After dark, the town offers many five-star restaurants and exciting nightclubs, all set in a lush tropical environment.
Ft. Lauderdale, United States – Attractions & Activities
People have been flocking to Fort Lauderdale's beaches for decades. And with good reason. Fort Lauderdale Beach is a two-mile strip of beautiful beach featuring the recently renovated Promenade, which offers all sorts of bars, restaurants and shops.
Take a 30-minute airboat ride across the Everglades, one of the most breathtaking natural areas in America. Discover a variety of fish and birds that inhabit the area, and perhaps see the most famous Everglades inhabitant – the alligator. Enjoy Sawgrass Reptile Exhibit after your ride and take the opportunity to touch or possibly hold a small alligator. Discover the replica of a Seminole Indian village. See tropical birds, rare snakes, and even the endangered Florida panther. Take a narrated drive through Port Everglades over the Intercoastal Waterway and along the famous Fort Lauderdale Beach. Explore the International Swimming Hall of Fame, Las Olas Boulevard, the Riverwalk area and more. Stop and see Esplanade Park, the crossroads of the Center for Performing Arts and the Museum of Discovery and Science. Take a 90-minute Intercoastal Waterway cruise, and hear a lively commentary from the boat's captain on the history of the New River and Fort Lauderdale's historic sites.
Half Moon Cay, Bahamas, The (Day 2)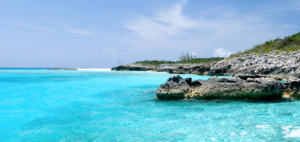 If ever you've dreamed of making the first footprints on the beach of a truly secluded tropical island, here's your chance. Simply step ashore on Half Moon Cay, Holland Americas own private island, and make your mark. Then swim and snorkel till the beat of a steel-drum band summons you to the beach party and buffet. Calypso, anyone?
Half Moon Cay, Bahamas, The – Attractions & Activities
Explore the undersea world without getting wet on board our own glass-bottom boat. Join an island guide for an informative and moderately paced 1 1/2 mile walk on a sandy path through this tropical paradise, viewing tropical palms, sea grape trees, curly-tailed lizards and bananaquit birds. Enhance your visit to Holland America's private island by arranging one or more "toy" rentals. You can pre-arrange rentals through the Shore Excursion Office on board, or visit the Watersports Hut on the island.
Grand Turk, Turks and Caicos Islands (Day 3)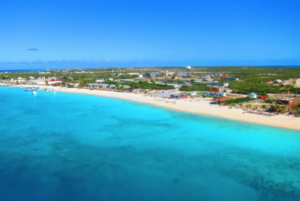 The beautiful Turks and Caicos Islands are situated 575 miles (or 75 minutes) southeast of Miami. Covering 193 square miles of the Atlantic Ocean, the Turks and Caicos Islands has the third largest coral reef system and the best tropical beaches in the world, making it a premier beach, diving and snorkeling destination and an ideal location for romance, family vacations, ecotourism and adventure seekers, which is probably why 60% of our visitors come back over and over again.
Grand Turk, Turks and Caicos Islands – Attractions & Activities
Grand Turk excels in providing spectacular diving, snorkeling, fishing and sailing. Grand Turk is consistently rated among the top 10 dive destinations in the World. Grand Turk houses the Turks & Caicos National Museum which displays span the whole of human history in the Turks and Caicos, from Indian occupations starting at 700 AD right up to modern times, the arrival of John Glenn after his historic three-orbit space flight in 1962. Photographers enjoy old Bermudian-style archtecture, gates and doorways, beautiful turquoise waters and colorful plants that set Grand Turk apart from the other islands with its endearing Caribbean charm.
Amber Cove, Dominican Republic (Day 4)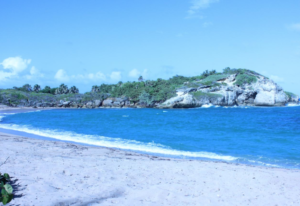 Amber Cove Cruise Center, is located in the Dominican Republic on the Bay of Maimon near Puerto Plata in the country's North Coast.The new port facility represents one of the largest cruise industry investments ever made in the Dominican Republic. The new two-berth Amber Cove Cruise Center will be able to accommodate up to 8,000 cruise passengers and 2,000 crew members daily. A transportation hub allowing visitors easy access by land and sea to the surrounding destinations and attractions as well.
Amber Cove, Dominican Republic – Attractions & Activities
Relax in the comfort of your own private cabana during your stay in Amber Cove. There are 4 types of Cabanas for you to choose from: Ocean Cabanas (6 guest max.) Pooloside Cabanas (6 guest max.) Hillside Cabanas (6 guest max.) Grand Cabana (20 guest max.) On this excursion you will; Enjoy your private air conditioned cabana with TV with HDMI as well as complimentary WIFI. When you arrive to your furnished cabana, you will find chilled refreshments as well as a fruit basket for you and your guests. Each cabana features lounge chairs, floats, outdoor showers and waiter service. The Hillside and Grand Cabanas also feature Jacuzzis. Zipline tickets are included with your rental for all of your guests.
Bonaire, Netherlands (Day 6)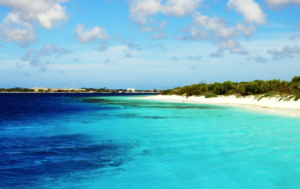 Least populated of the Netherlands Antilles islands off the coast of Venezuela, Bonaire is a place to enjoy water sports and observe nature. You´ll see thousands of tropical birds, including parrots and pink flamingos. Clear waters around the pink-coral reef island make it a superb diving spot.
Bonaire, Netherlands – Attractions & Activities
Washington Slagbaii National Park – Once a plantation producing divi-divi trees and aloe, the park is now a model of conservation designed to maintain fauna, flora and geological treasures.
Curacao, Netherlands Antilles  (Day 7)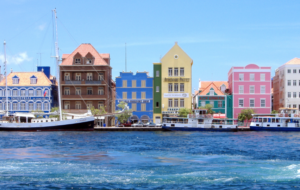 Surprising pastel colors adorn the Dutch style houses in Willemstad, the island's capital. As the largest of the Netherlands Antilles, Curacao lies 40 miles north of Venezuela and boasts 38 beautiful beaches, superb shopping and great snorkeling. It is also the origin and only source of the orange- flavored liqueur named for this intriguing island.
Curacao, Netherlands Antilles – Attractions & Activities
Whether you are an intense outdoor sports enthusiast, or content to laze on a sugar-sand beach, you will be in paradise on this fascinating island. Explore the Hato Caves, an elaborate network of stalactites and stalagmites with drawings at least 1,500 years old. Hike the trails of the 4,446-acre Christoffel National Park, filled with exotic wildlife and gardens. Diving enthusiasts will love the Mushroom Forest, an underwater jungle of 10-foot, mushroom-shaped star coral. For memorable shopping adventures, visit our capital city, Willemstad — a charming port of high-end retailers, restaurants, and nightlife spots. It is one of the Caribbean's few UNESCO World Heritage cities. Vivid, sherbet-colored buildings showcase Dutch colonial architecture not to be found anywhere else outside of the Netherlands.
Christoffel Park – A park with beautiful domestic flora and fauna, but also rich in culture and history. On request Guide tours, iguana presentation and jeep tour Curacao Sea Aquarium – The Curacao Sea Aquarium was developed directly on the oceanfront with a healthy coral reef only a stone's throw from the entrance. This beautiful aquarium complex is one of the most unique in the world because of its 'open-water-system', which means that sea water is continuously pumped into the aquarium.During the feeding shows you can touch and learn about the animals. For some real fun you can snorkel or scuba dive and hand feed stingrays, sea turtles, sharks and many other colorful tropical fish. For those who do not want to get wet, they can watch the fun of the divers whilst seated in the Underwater Observatory Boat. After all that excitement you can relax in the coolness of our museum and theater Den Dunki National Park – This park consisted of numerous ornamental water fountains, additions to the large well, and building of the impressive entrance bridge. Dolphin Academy – At the Dolphin Academy Curacao visitors get the opportunity to meet dolphins and swim, snorkel or even dive with these special animals in 6 different programs. There are suiting programs for everybody! Hato Caves – The Hato is the home to the beautiful limestone formations, romantic pools, waterfall and our famous Madonna statue. Also inside the Cave is a colony of seldom seen long nose fruit bats.
Oranjestad, Aruba (Day 8)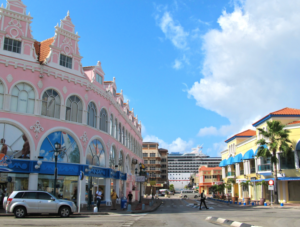 Oranjestad, the lovely Dutch-gabled capital, is situated on the southwest coast of Aruba. Enjoy the beautiful beaches, colorful Dutch-style houses, busy duty-free shops, and glittering casinos.
Oranjestad, Aruba – Attractions & Activities
The water off Aruba is teeming with marine life. You can see it all up close by taking a submarine 150 feet below the sea. You'll pass scuba divers, coral reefs and shipwrecks on your journey.
Explore Aruba caravan-style in a Jeep® as you head toward the northern part of the island and the California Lighthouse. Travel to the "cunucu" (countryside) with several stops at other scenic sights. Go to a private-island paradise, De Palm Island, for a buffet barbecue lunch and snorkeling in pristine waters full of brilliant coral and colorful marine life Drive through the schooner harbor of Oranjestad, the capital city of Aruba. Discover outdoor markets displaying tropical fruits, and local arts and crafts, and observe Dutch-colonial buildings. At Cashero and Boca Mahos, view the famous Watapana (divi-divi) trees shaped by the trade winds, and St. Anna's Church in the village of Noord Get ready to shake your maracas and kick up your heels on a wacky, fun-filled Kukoo Kunuku barhop and dinner adventure