The Eliza Foundation has identified three major life stressors that if looked at closely impact overall health. They are: Caregiving, Financial Stress and Relationship Issues. Interventions that can help people cope with these life stressors include spirituality, social support and exercise. Things that can hinder coping success are lack of sleep, being sad or worried, and substance abuse. Correlating those to the services health care providers offer and there are many intersections. But no one provider has all of the tools to look at health holistically.

Future success of providers hinges on an understanding that societal health is more than just about population health and that ACO players are not just other hospitals, physicians and long-term care entities. Rather, employers, banks, supermarkets, in short the community all play a role when it comes to understanding dementia, including Alzheimer's. Caring for family caregivers in the workplace and creating dementia friendly communities are key issues that society has to address together. And this goes well beyond any issues identified in a community health needs assessment!
Looking at the top health care utilizers of care, Ian Morrison in a Hospitals and Health Networks article suggested, "the best management of many of these top 5 percent utilizers may end up looking a lot more like social work than medical care. Housing, transportation, income support, nutritional support and counseling may be more beneficial and effective than any form of conventional medical intervention."
We have identified three areas that when addressed can position organizations strategically as the provider of choice for boomers, older adults and their family caregivers.
Improve the experience of employees by identifying, embracing and creating programs for family caregivers in the workplace.
Improve the patient/resident/person experience by becoming dementia friendly.
Strategically position the organization from a marketing perspective by leading dementia friendly initiatives in the communities served.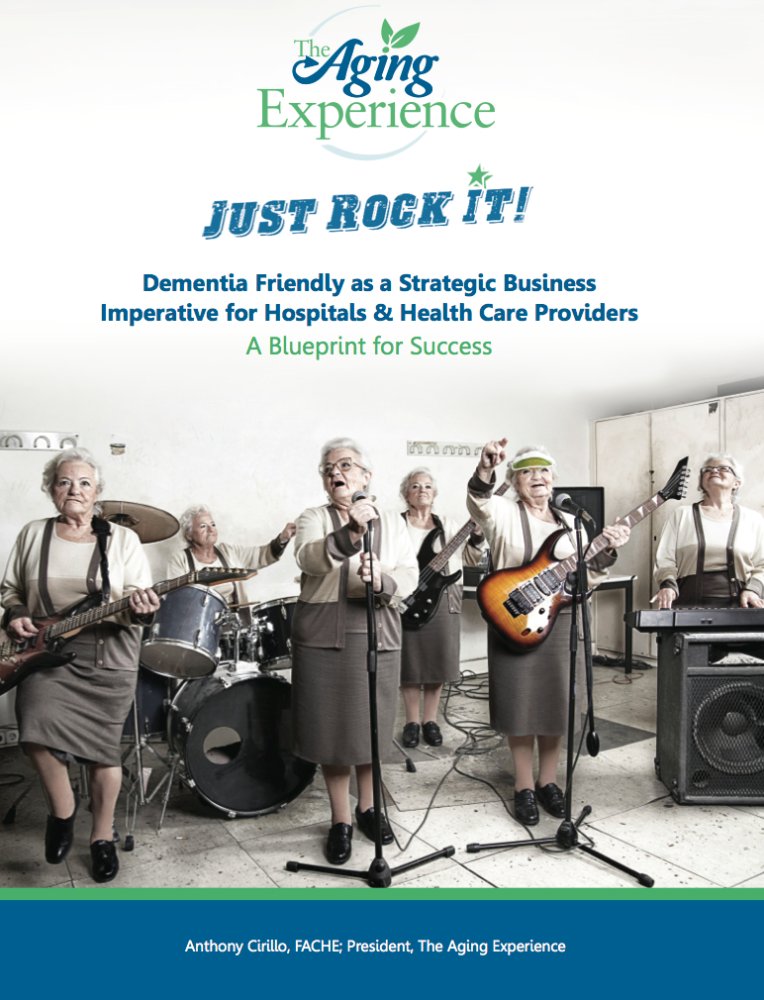 Send an email to me – ac@theagingexperience.com – and I will send the white paper to you and add you to our list for future updates.