Thanks again for subscribing to our newsletter.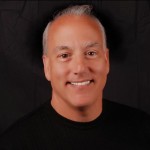 In this email, I'd like to introduce you to our strategic partner, CEO2.
CEO2 works with us to systemically address patient experience starting with individual passion and purpose.
To get a feel for what it's like to work with us, we're sending you The Accidental CEO to give you a behind-the-scenes peek of our approach.
Because our approach in transforming organizations and the patient experience starts with the CEO.
Listen to what one CEO has to say about the book & CEO2's approach right now: 2-Minute Audio Review
We hope to inspire your journey and work with you when you're ready. Download the book here.

Best,
Anthony Cirillo, FACHE