Think you don't have a brand? Think again. Touchstone Health, New York, New York
Opportunity: Help a medical management company build a brand to complement sales efforts.
Process: Lead a culture transformation and change organizational mindset to believing they had a brand identity and were not just a backroom operation.
Result: Brand identity established; an eight fold increase in patients; the attraction of additional insurance companies; and the tripling of its physician network.
The "AHA" Moment: The moment of cultural transformation came when we went through a renaming exercise that took new proportions. It became clear that in defining a name we were defining a brand and that Touchstone was no longer a back room operation but had selling features on which to compete. It took this group dynamic to turn the light bulbs on!
The Story: Touchstone Health formerly Physicians Health Alliance, is a Wall Street healthcare startup, a physician organization with more than 300 primary care physicians servicing older adults in the New York City boroughs. Touchstone originally worked with selected Medicare HMOs, taking on in industry terms, "risk" for the care of its patients. It now offers its own CMS Medicare Advantage product.  Simply, HMOs would pay Touchstone a percentage (as high as 85%) of what they receive from the federal government to administer HMO Medicare benefits. Essentially, it is up to Touchstone to manage their patients' care so that patients stay healthy and the company makes money.
Now, Medicare risk is nothing new. But it is scary and not many have succeeded at it. All of the efforts of the company must be focused on attracting patients and then keeping patients' healthy, providing medical management that is intense and value-added services to participating physicians that provides them with information and services to help better care for patients. They were operating as a medical home and addressing population health management before those terms were coined.
Touchstone originally viewed itself as a "back room" operation and did not think it had a brand that could help sell their healthcare model to older adults. And yet, the very services they provided and the model of Medicare risk they were engaged in were brand elements. With all Medicare HMOs on a pretty even playing field, offering very similar benefits, Touchstone had the brand elements that could breakthrough the clutter and help older adults make an informed decision about the kind of healthcare they should receive, making a case to join an insurance plan affiliated with Touchstone.
Here is where marketing played a pivotal role. What started out as an exercise to rename the company, turned into a cultural changing event. Through intensive senior management meetings orchestrated by marketing to help both prove a brand existed and to define that brand, it became clear that there were three key benefits to patients that Touchstone offered.
First, when a company takes on Medicare risk, the HMO is no longer at risk and they have no say in what the primary care physician does. Brand element – at Touchstone, your doctor is empowered to make the medical decisions.
Second, Touchstone's medical team provides a list of features to physicians that can help them take better care of patients, from health risk assessments to flu shot reminders to disease management programs. Brand element – at Touchstone, there is a team that acts as an extension to your doctor's office, helping to take better care of you.
Third, Touchstone employs patient advocates that work on behalf of patients to make sure they receive the benefits they are entitled to. You call. They answer. They respond. And, senior management meets with patients during "Listening Tours" to uncover ways to make the healthcare experience better. Brand element – at Touchstone, you receive a level of customer service that is superior and unheard of in today's marketplace.
From the brand flowed a new name, Touchstone, whose qualities speak of setting standards of excellence, being a watershed mark in an industry and other attributes that help convey that this type of healthcare is truly something different. The result – an eight fold increase in patients, the attraction of two additional insurance companies and the tripling of its physician network. Think you don't have a brand? Think again.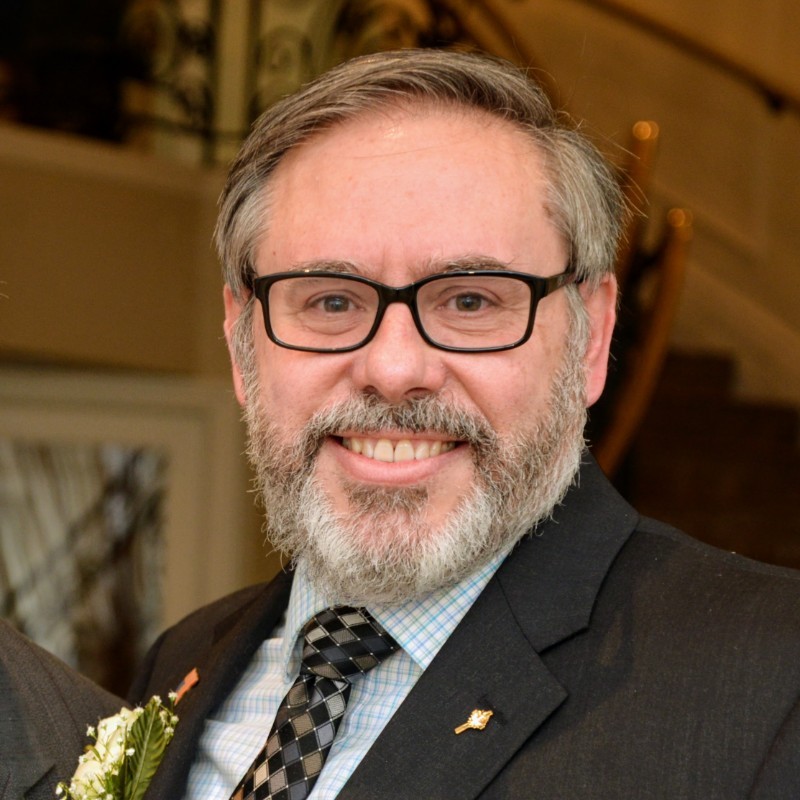 "Anthony Cirillo is an industrious and innovative individual. He helped turn Touchstone from a concept to a recognizable brand."
Salvatore Volpe
Chief Medical Officer at Staten Island Performing Provider System