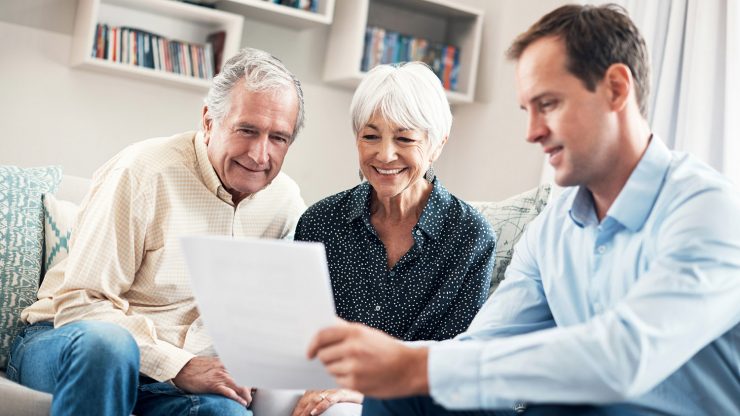 MYTHS, FACTS AND REASONS TO CONSIDER SENIOR MOVE MANAGERS
I had the pleasure of recently interviewing Mary Kay Buysee, Executive Director of the National Association of Senior Move Managers (NASMM) here in the U.S. 
They are a non-profit association of specialist companies assisting adults 55+. We spoke about the reasons why people should consider this new crop of professionals as they go through life's transitions.
A senior move manager is tasked with helping families with the daunting physical and emotional tasks that involve later life changes.
These transitions could mean making your own home safe for aging in place, downsizing to a more appropriate home, moving in with your kids, or moving into a senior residence.
Lots of different people could hire a senior move manager, but at the end of the day, the person in charge is the person making the move. Wealth managers, elder care attorneys, the communities where people are moving – any of these could hire a senior move manager on behalf of their clients.
The family and the older adult must be on board and as Nancy relates, in most cases, it is the family or the older adult who hires the senior move manager.
Why Do You Need a Move Manager?
When you live in one place for 30 to 50 years, you tend to accumulate a lot of stuff, and the tasks associated with downsizing and decluttering are overwhelming. Even the best-intentioned family members can be swallowed up in the process.
Before long, they realize it's too much to handle. As Buysee explained, "they don't have time to spend their two weeks' vacation in their childhood basement."
It's Not Just About Moving Out
The desire to age in place is increasing, particularly as the baby boomers reach retirement age. So, while the "move" in move manager would suggest that you only hire them when you are moving, in actuality, the move manager can help you to stay safe in your own home for a longer period of time.
"We do all of the physical aspects of a move, short of an actual moving company coming in," says Buysee. Move managers help you downsize, declutter and distribute things. They often make a home look like a practically new residence when they are finished.
People like to think that their possessions are something that will be inherited, when in fact, they could think about giving things to family members as they downsize, even donating to charity. Now whether a family member wants the 'stuff' or not is another story.
Why the Sudden Popularity of the Move Manager?
The sheer size of the growing older adult community is one reason that move managers are needed. There are simply not enough or capable family members to help, and often many live far away.
Since people are waiting longer to consider senior living, their family members are older too and may not have the ability or the desire to help.
Plus, when you hire a move manager, a family member gets to participate in the journey not dictate the moves. They get out of being the bad guy, telling mom or dad what they can or cannot take or what will fit or not fit.
Often, people have no one to turn to. "Elder orphans," a term my friend Carol Marak coined, refers to the 15 million older adults living alone just in the U.S.
The statistics is staggering though because almost 20 percent of females in their 40s in the U.S. live alone. They are the future elder orphans who will need help from people like senior move managers and others.
What's the Cost?
NASMM Senior Move Managers are required to provide a comprehensive estimate to the client. It is usually quoted by the hour but sometimes they can give a project cost. If a job morphs to be more than expected, then obviously, a project cost helps the client.
Prices are set locally by the move manager and will vary, just like other costs vary from city to city. It's always best to get several estimates and also to feel comfortable with the move manager you are hiring. It may sometimes cost more for peace of mind.
You Can Split the Tasks
Senior Move Managers are happy to have family members participate in tasks. In some cases, out of budget necessity, family will need to be involved. That makes hiring a move manager for the difficult tasks more affordable.
So Why Can't I Just Hire a Moving Company?
There is a difference between a move manager and a moving company as the latter will simply come the day before and box you up, and the day of to move you. That's the extent of the support. Move managers often have to work in tandem with a moving company, and they know who's best to hire.
The move manager may be working with you for months before the move. She will be there supervising the moving company, and after the movers leave, she will be there to ensure you are safe in your new environment.
Emotional Support Plays a Part
While it's not part of their job description, the fact is that move managers develop a long-term relationship with the people they help based on trust. While uncluttering, they often find many intimate things about that person.
Moving is hard. Giving up possessions, especially those that have sentimental value, is hard. It's only natural that a move manager becomes a shoulder to lean on and a person with whom you can talk.
What Should I Ask?
Think of hiring a move manager as if hiring any other type of vendor that would come to your home. Find out if there is a background check available for the manager. Ask if they have liability insurance.
Do they provide a written estimate and contract? What kind of training do they have? How long have they been in business? And of course, ask for references that you can phone, text or email.
How about you? Have you considered hiring a move manager for your needs or those of a loved one? Does this profession exist outside of the U.S.? Let us know in the comments below.