As originators of the term "Chief Experience Officer" we can help you hire a person to fill this important position. From writing the job description, to screening, hiring, onboarding and providing ongoing guidance, you can be assured that you will hire the right person who will help transform person-centered experiences in your organization.
"Anthony Cirillo is a passionate advocate for creating exceptional experiences across the continuu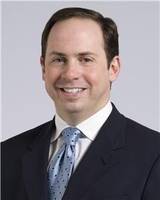 m of health care. His article, The Chief Experience Officer, ignited a health care movement and helped propel the Cleveland Clinic forward in creating an office of patient experience. Anthony brings new approaches to health care that help transform organizations and in turn the experiences they deliver." James Merlino, MD, FACS, FASCRS, President and Chief Medical Officer, Press Ganey; past Chief Experience Officer, Cleveland Clinic.