Scroll down to view all faculty OR click a link below to jump to a specific person:
Anthony Cirillo, FACHE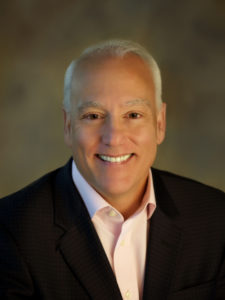 Anthony is president of The Aging Experience. He helps health care organizations craft experiences and seize opportunities the mature marketplace. He helps family caregivers thrive and individuals make educated aging decisions. A consultant and professional speaker, Anthony is a monthly contributor on The Charlotte Today program, a blogger for Huff Post 50, a former about.com / VeryWell expert in Senior Care, an executive board member of the Dementia Action Alliance. In his home community he participates in Huntersville CARES, a dementia friendly community initiative, and is a board member of the Lake Norman Family Health Clinic. A Fellow of the American College of Healthcare Executives with a Masters from the University of Pennsylvania, Anthony's clients have ranged from the Cleveland Clinic, Unisys, and King Faisal Hospital in Jeddah, Saudi Arabia to Carolinas Health Care, Novant Health, Wall Street startups and many more.
As someone who helped launch the patient experience movement, Anthony has a unique ability to envision the future state of health care, see solutions before others see problems and formulate answers before people understand the question. He has been called innovative, inventive, original and resourceful. He provides logical support for futuristic thinking and makes difficult to understand ideas easier for people to comprehend. Anthony can connect the dots in healthcare. CEOs retain him for big picture thinking.
Robert Bowles

Robert Bowles, retired pharmacists, owned and operated a Pharmacy in Thomaston, Georgia. After being diagnosed with Lewy Body Dementia in 2012, he founded United Against Dementia where he has been an active advocate, educator and supporter. Robert quickly discovered that after his own personal diagnosis, a person with dementia had to find his/her own way to move forward and continue to live a life with purpose. This personal turn of events and his passion for helping people became his inspiration and his purpose.
Robert's advocacy work takes him to federal and state level, both private and corporate, in for-profit and non-profit arenas. He serves on several boards as an advisor and council.
As Executive Advisor at Dementia Spotlight Foundation, he is able to identify the needs of a person living with dementia. He actively participates in speaking engagements where he shares the experiences as he lives in his new world. 
Serving on workgroups, committees, the leadership council as well as the board of directors of the national Dementia Action Alliance, Robert is a most valuable player as he helps build a dementia sensitive society.
Robert expanded his knowledge by becoming a certified Rosalynn Carter Institute Trainer. Also, he most recently became the first person living with dementia to complete the coursework required to become a Certified Eden at Home Associate via The Eden Alternative. This has enhanced his role in educating caregivers, care providers, and community stakeholders.
In order to provide support to families living with dementia, Robert founded the Memory Café in Thomaston Georgia. Twice a month Robert facilitates an informal meeting where other families living with dementia can gather in a safe space to build relationships and share their personal stories.
Robert is active with Dementia Mentors serving as a mentor to persons diagnosed with dementia and serves on the Georgia Alzheimer's and Related Dementias (GARD) State Plan Group. He is also a member of the Lewy Body Dementia Association (LBDA) and participates with both LBDA local and national webinars and events.
It is with continued enthusiasm that Robert strives for acceptance, attitude, socialization and purpose as he positively improves life living with dementia.
Tara C. Bradley, MACP, Geriatric Care Manager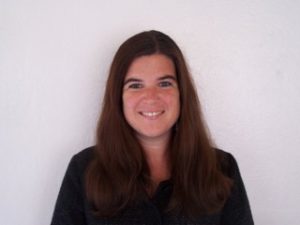 Tara Bradley, MACP – https://www.linkedin.com/in/tarabradley/
Tara is a Geriatric Care Manager and Consultant at Bradley Consulting, LLC. She has provided Care Management, Coaching, Consulting there for over 7 years. She served as Director of Home Care & Support Services for the Peninsula/South Bay office of the Institute on Aging. She co-founded Sesen Elder Care, a Home Care and Care Management company, where she served as Partner, and Director of Client Care.
Tara was trained and gained experience in Counseling, Coaching and Business Development for 15 years at Sofia University (formerly Institute of Transpersonal Psychology), San Mateo County Mental Health Services, Pacific Institute at Agesong Senior Communities, Sage Eldercare Solutions, Sesen Elder Care, Institute on Aging and at Bradley Consulting, LLC. Residing in Half Moon Bay, CA, Tara can be found walking on the beach when she is not advocating for elders and their caregivers.
Walter Coffey, MPA, MA, MCM, CAE, Eden Educator, Gerontologist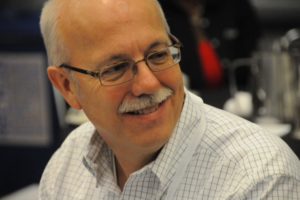 Currently, Walter is the President & CEO of LeadingAge Georgia, the Georgia Institute on Aging (the education arm of LeadingAge) and the Center for Positive Aging (the consumer arm of LeadingAge). Walter is one of 5% of association CEOs who is a Certified Association Executive (via the American Society of Association Executives). He is also the Managing Partner of WD International, LLC and a part time instructor with the Gerontology Institute at Georgia State University in Atlanta.
Walter has worked with older adults for over 30 years. Along with developing and leading professional development and educational programs, he has presented workshops at state, national and international conferences. He is passionate about facilitating the development of individuals and organizations, especially relating to quality, person-centered care and services. He became a certified Eden Educator in order to engage and certify professionals and elders in the culture change movement. In 2008, he co-founded the state culture change coalition for Georgia.
Walter is an advocate for individuals living with dementia. He serves as an officer on the Board of Directors of the national Dementia Action Alliance. As a gerontologist and thought leader, Walter has provided leadership to various boards, task forces, committees, regulators, legislators, and study groups. He is passionate about the professional development of individuals and advancement of organizations to better meet their missions. Walter has led the development of programs, regulations and legislation that positively affect the lives of older Americans. He is known as a connector and collaborator who supports the wellbeing of both elders and those working with them.

Michael is Senior Partner at 1847Financial and a Wealth Building Cornerstones National Trainer. He has been in the Financial Services industry since 1989. 1847Financial has a unique approach to helping clients build and manage wealth. Having seen how banks, insurance companies and brokerage firms market their materials to the public through their employees, 1847Financial takes an agnostic view to financial planning. Instead of pitting the industries against one another they bring them together as a team to help them work better for you.
Since July of 1998 Mike has been using a macro-economic approach that can help achieve the following:
*Provide better insurance coverage at lower cost
*Increase your rate of return with lower risk
*Help you get into a tax-exempt environment
*Increase your retirement income with guarantees
Mike helps you discover the contradictions that are in your financial life because of the lack of communication between your advisors and helps you achieve a better overall financial life. He'll share that knowledge with attendees.
 
G. David Sprowl, MPA, Eden Educator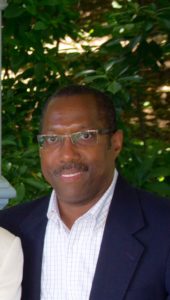 Currently, David is the Executive Director of Lutheran Towers, a 203 unit high-rise affordable housing community located in the heart of Midtown Atlanta. He has been leading a transformative journey at Lutheran Towers for more than thirteen years. David continues to develop a strong management team and staff who are encouraged to explore and grow, and empowered to work together to create and implement innovative programs and services. They have developed successful care partnerships which provide the Elders living in the affordable housing setting with one of the strongest supportive service programs in the country. Over half of David's staff are certified Eden Associates. This is yet another sign of his commitment to the person-centered philosophy.  David has been featured in the "Wisdom" section of the national magazine, "FutureAge", for making a difference through servant leadership.
As a managing partner of WD International, LLC, David is committed to the mentoring and coaching of individuals with a focus on their professional and personal development. David has a demonstrated ability to connect with people from diverse backgrounds and cultures.
He has presented various workshops for such organizations as The Eden Alternative International, Pioneer Network, LeadingAge (National), National Affordable Housing Management Association, LeadingAge Georgia, Georgia Gerontology Society, and South Carolina's State Conference on Aging. David has served on the Board and public policy committee of LeadingAge Georgia. On a national level, he has served on the LeadingAge National House of Delegates, Public Policy Congress, Nominations & Awards Committee and the LeadingAge National Ethics Commission. In addition, he has served on the Board of Directors of CCAL – Advancing Person-Centered Living.
Marivel Zialcita, JD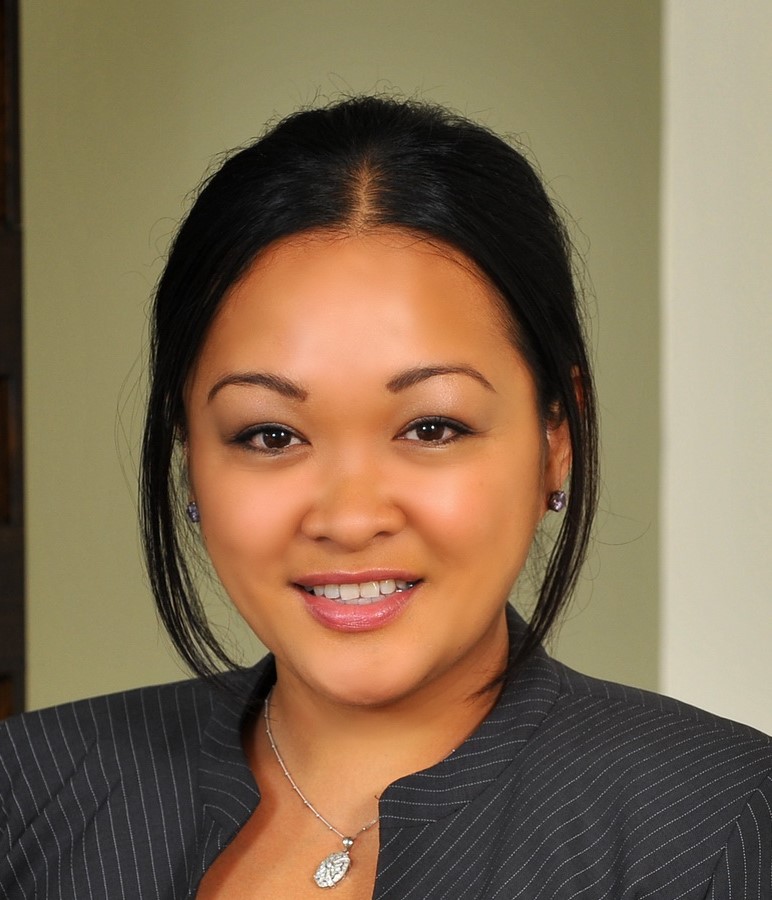 Marivel is an attorney and founder of MMZ LAW, A Professional Corporation, where she practices in the areas of Trust and Estate, Elder Law, Special Needs, Conservatorship, Trust Administration and Probate. Ms. Zialcita is a frequent speaker on trust and estate matters and holds memberships in the State Bar of California, Trust and Estate Section, The San Bernardino County Bar Association, Wealth Counsel and Elder Counsel. She currently assists in the pro bono legal services program at the James L. Brulte Senior Center in Rancho Cucamonga, California. Ms. Zialcita received her B.A. degree from the University of California, in Irvine. She graduated with honors in sociology and completed her minor in classical civilization. She received her J.D. degree from California Western School of Law, ABA/AALS, of San Diego, California and was the recipient of the Dean Merit Scholarship.