What a great way to end the day!  Anthony's presentation had our conference attendees, laughing, singing and reminiscing.  It was truly special to learn from the real life examples he incorporates into his keynote that are applicable to just about everyone. There's meaning in life no matter what your age or stage – Anthony helped us remember to grab onto that spark and thrive!
Melanie Miller, Director of Programs
Melanie also sent this recommendation to more than 85 Alzheimer's Chapters across the U.S.
Anthony combines decades of healthcare, business and entertainment experience into fun, engaging presentations that help lift people out of the day-to-day drudgery and remind us why we do what we do.  His closing keynote address combined storytelling, songs and audience participation and was an inspiring way to end the day.  In addition to running his own business, The Aging Experience, Anthony is his mother's caregiver and a tremendous supporter of our chapter and other local projects supporting those with Alzheimer's disease.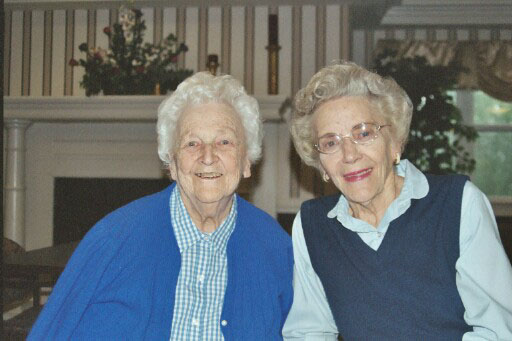 Carolyn and Betty. Two of the people featured in The Meaning of Life keynote.