Guided Reflective Music Listening with Ines Delgado
June 25 @ 10:00 am

-

11:00 am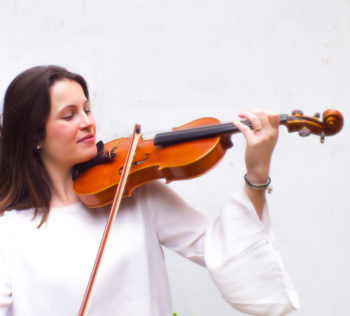 Guided reflective music listening: Discovering ourselves through music
Introduction
Join me in this guided reflective music listening, where I will be inviting you to reflect about yourself, explore your feelings and notice your thoughts, as I play a variety of music pieces on my violin.
As we explore the various music pieces together, I will introduce each piece and suggest a question or a thought for you to reflect on. Our aim is to allow our minds to be embraced by the music and, in that safe space, allow our thoughts to emerge natural and spontaneously. 
This is an activity which I love doing myself, in my free time, and I am very happy to be sharing this special, reflective moment with you.
Who is this guided reflective music listening experience for?
Anyone who understands the importance of self-reflection and self-knowledge, or who is curious to know more about it. Anyone who is curious to feel how music can inspire and deepen our moments of reflection and introspection. Anyone passionate about music in general, or the sound of the violin in particular. 
What do I need for this guided reflective music listening?
Yourself and an open mind. 
If you wish so, I recommend having a notebook and a pencil nearby – so that you can express yourself in any way that feels right to you: you might feel inspired to draw, or you might want to write some notes during your reflections. Having these visual cues will also be great if, later, you want to continue exploring any topics that came up during this activity. 
What will you take away from this guided reflective music listening?
You will learn how to use music to connect with your thoughts and emotions – and hopefully, you will feel curious to try this reflective activity by yourself, after we do it together. You will discover some beautiful music for the violin – or perhaps you will find that you know one or two of the pieces!
Please fill out the post-program survey found here –
https://www.surveymonkey.com/r/C9SYDM8